Course: Wilderness Advanced First Aid
COURSES TYPE

Wilderness Advanced First Aid

SCHEDULE

2021-08-10 → 2021-08-11

(4 days)

COST

670 USD

Country

Hong Kong

City

Hongkong

LNG

Instructor

Damien Santer

Registration information

Registration information
Contact:David Addis
Email:daddis@ichk.edu.hk
Food and Accommodation: Contact sponsor for details
NOTES:Open Enrollment

The final confirmation will be subject to successful payment. Your registration once been confirmed, please try to attend the course. Cancellation will be allowed 2 weeks ahead of the course dates.

About course tuition:

FEES INCLUDED:certificate, text book, training equipment, insurance, instructors' logistics(food&accommodation)
FEES EXCLUDED:participants' transportation, food and accommodation during the course, other personal expenses. There will be 6% tax fee of the tuition for a mainland China tax invoice ,please contact sponsor for more details.
Course introduction
An entry-level course designed for professionals working in significantly remote settings for days or weeks.
Wilderness Advanced First Aid is comprehensive medical training designed for remote professionals or wilderness leaders who venture into remote and challenging environments. Wilderness Medicine differs significantly from standard first aid courses and other training that are oriented toward urban environments. This course teaches how to manage medical emergencies when hospitals and rescue services may not be available for an extensive time period. We prepare students for emergency situations that involve prolonged patient care, severe environments, and improvised equipment.
Instructor of records
Damien was a member and trainer for a multidisciplinary rescue unit in regional NSW, providing vertical, road crash and flood rescue, storm damage support, first aid, general rescue and search and rescue. He was also a NSW State Rescue Board Accredited Operator. He is a training adviser to The Scout Association (Rest of World, British Scouting Overseas), and leads the first aid training team for The Scout Association (Rest of World). Damien is the founder and Director of X3SI in Malaysia, offering wilderness and emergency medicine education, as well as standby medic services.

Damien holds Advanced Cardiac Life Support certification, and is a paramedical practitioner.
Assistant for this course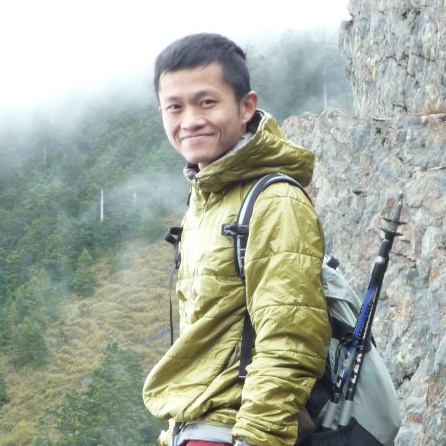 Country of residence
Hong Kong
B. Soc. Sci., MSW, M. Soc. Sci.Terry, founder of Crux Professional Limited, is a professional expedition leader. He has extensive high altitude mountaineering experiences including the highest mountains in North America, the Denali; and in Africa, the Kilimanjaro. Having received training from the Wilderness Education Association and Wilderness Medical Association of the US; Terry specialized in leadership development. With his Master in Counselling training, he is also very approachable and sensitive to individual needs. He has led expeditions to Alaska, Kilimanjaro, Taiwan, Japan, Tibet, Sichuan and Xinjiang.