Instructor: Deb Ajango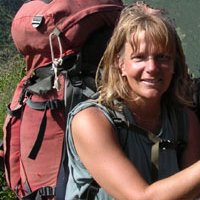 Country of residence:

United States

Certification:

WEMT

LNG:
Deb Ajango has instructed for Wilderness Medical Associates International for more than a dozen years. She lives in Alaska and has traveled the state extensively. Besides teaching classes for WMA, she owns and operates a business in outdoor safety. Deb's claim to fame is that she and her husband have actually been attacked (and husband mauled) by a grizzly bear.
No courses available for the selected criteria